Pacs Medecom
ژوئن 10, 2022
CS-7
ژوئن 10, 2022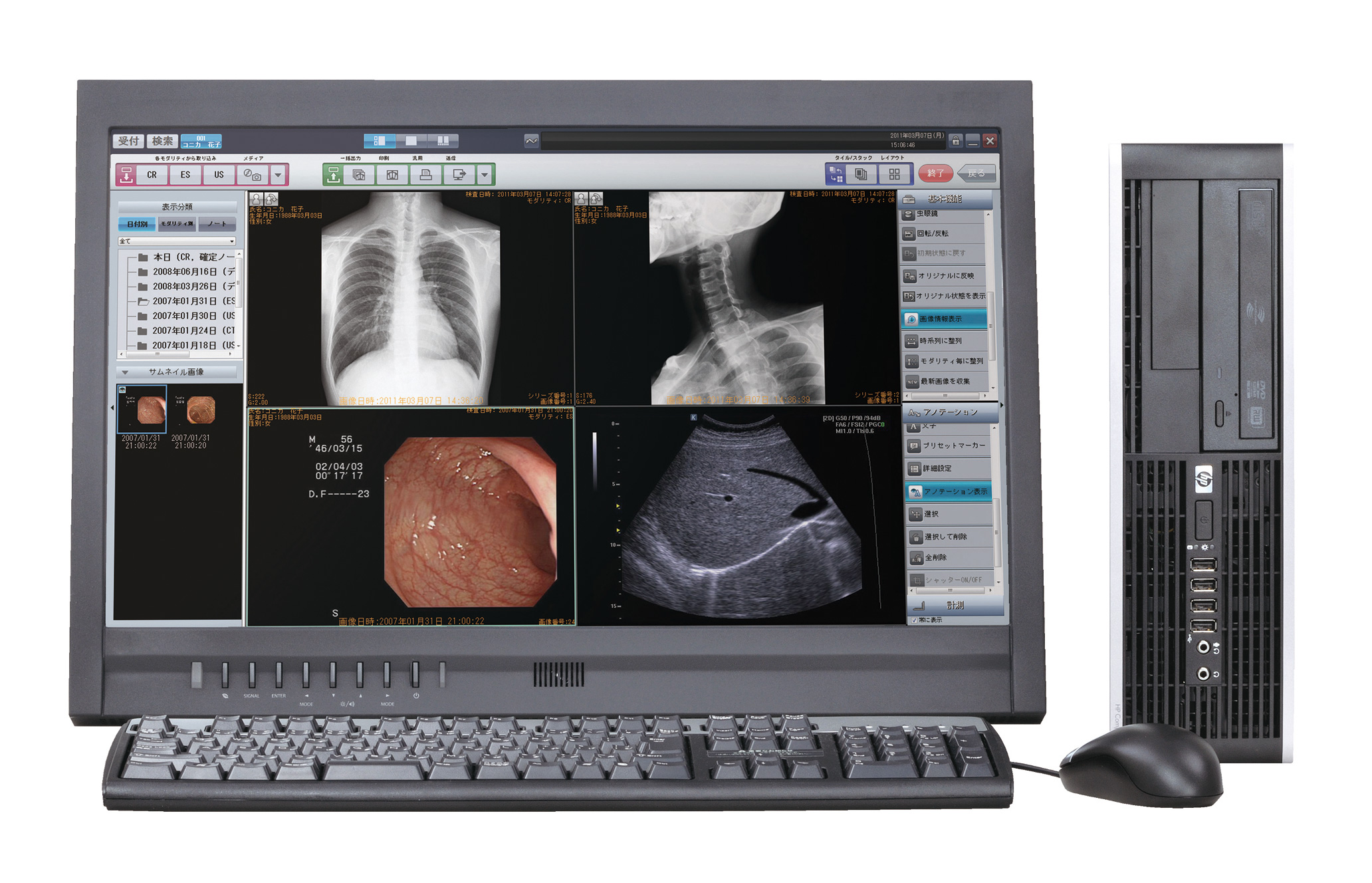 ImagePilot
All-in-one console software for small facilities that combines the DR/CR console and Mini-PACS functions. It is applicable for radiography and various imaging needs in hospitals
All-in-One software
Integral Processing
Simple Workflow and Easy operation
Flexible expandability to meet facility needs
Variety of optional features
All-in-One Concepts
The All-in-One software integrates not only X-ray image exposure and image acquisition but also mini-PACS functions such as viewing and filing. By connecting to X-ray and other DICOM systems, in-hospital examination images can be centrally managed. Various needs such as film-less solutions at small hospitals and clinics can be addressed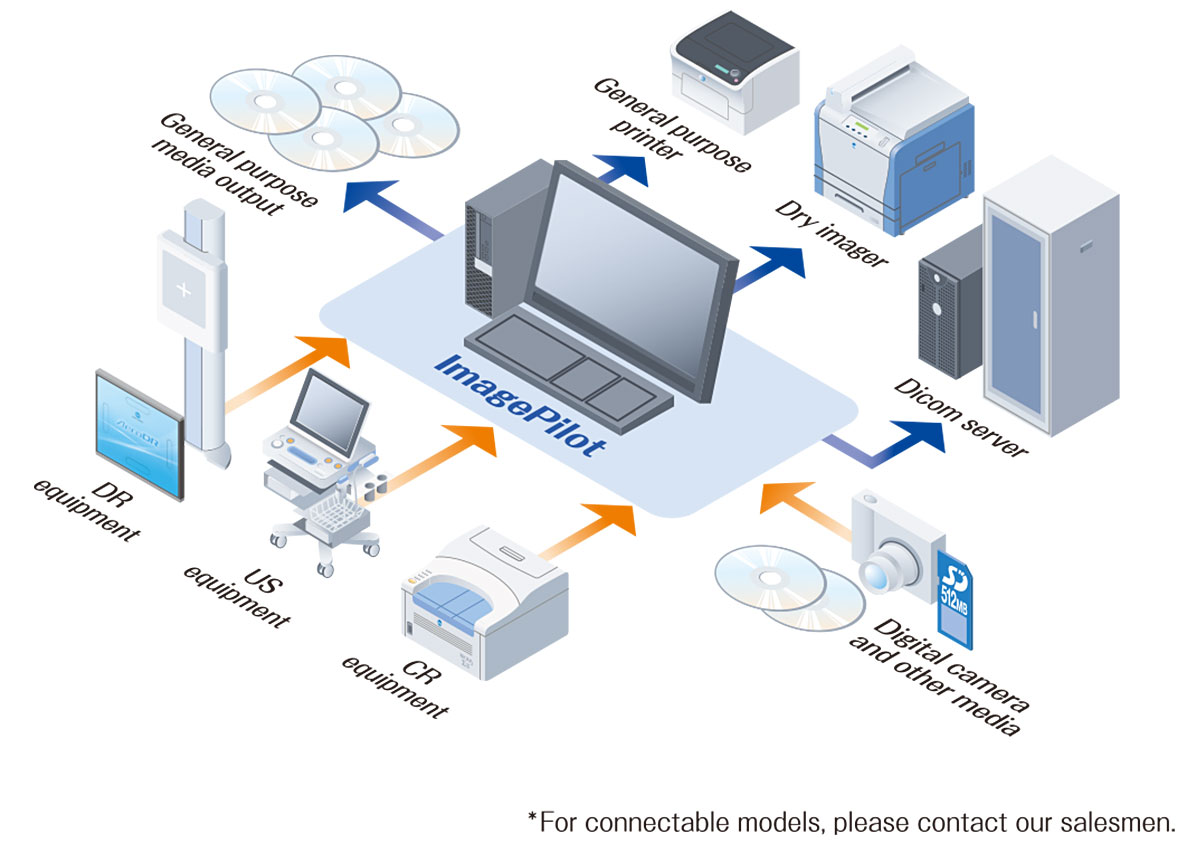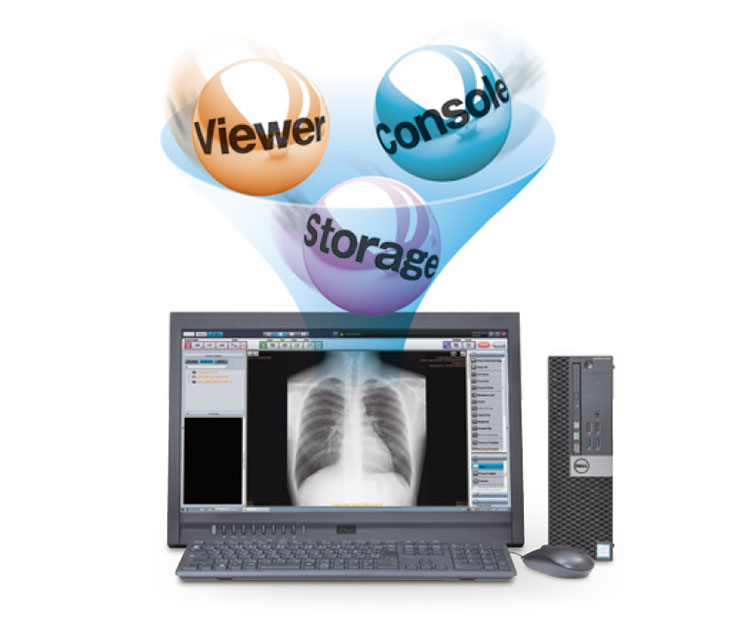 Integral processing that automatically selects optimal image processing
Our original image-processing algorithm "Integral Processing" does not depend on exposed body part information. The software automatically applies the most suitable image processing, even if the operator does not select an exposed body part from the menu. Simple operation allows anyone to perform X-ray examinations, as if they were using a compact digital camera.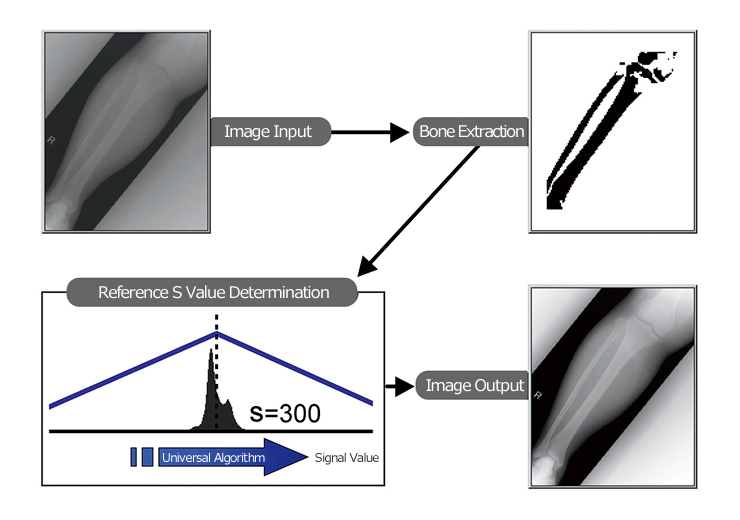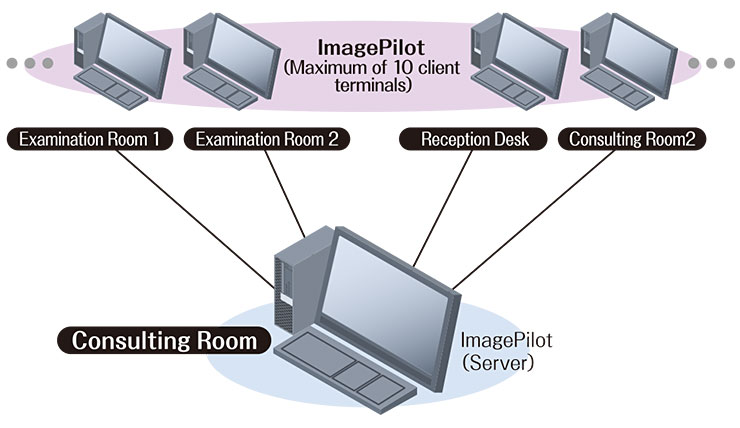 Scalable to meet the needs of any facility, with numerous optional functions
The PACS function allows flexible extension of the system, including the addition of client terminals, reporting functions, and image output to paper and CD/DVD. Many optional functions are also available, to respond to various in-hospital requirements, such as Bone Suppression processing, orthopedic measurement tools, and image stitching functions.